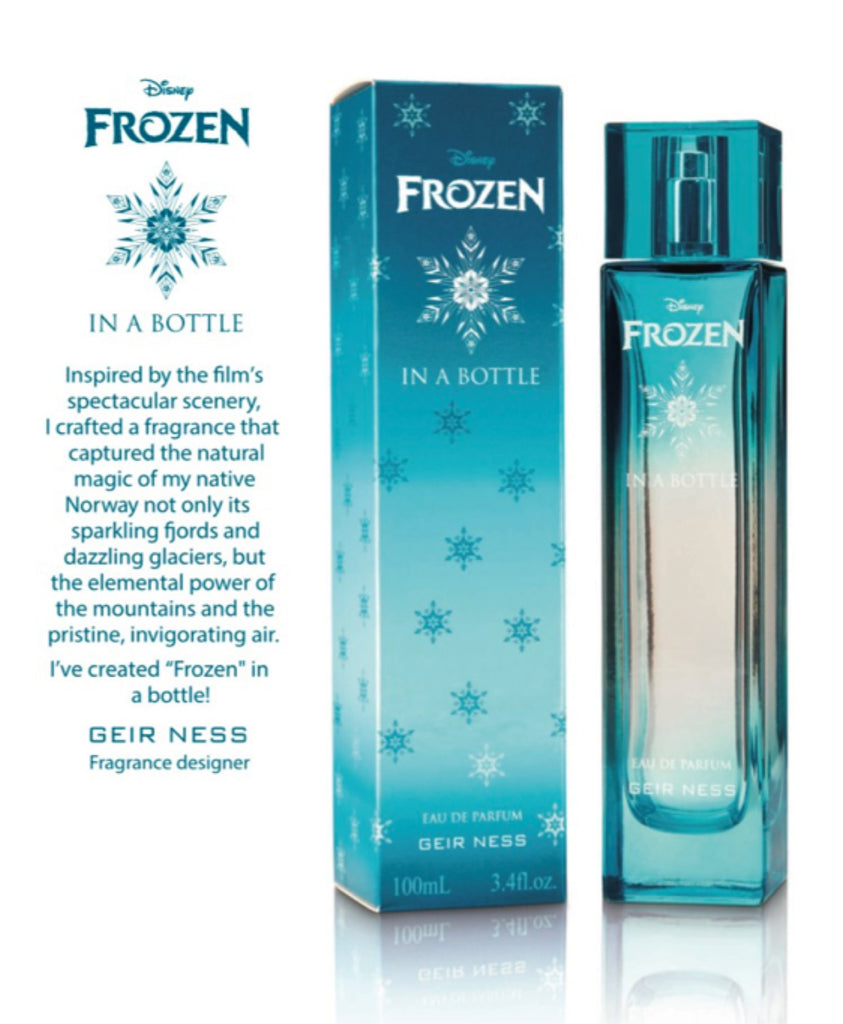 by LATF Staff  (www.latfusa.com) | Photo Credits: Disney | Feb. 3, 2017
Norwegian fragrance designer and the creator behind Laila Fragrances, Geir Ness has collaborated with Disney on a signature release, "Frozen in a Bottle," out in stores this spring. Influenced by the winter setting of the Disney blockbuster Frozen, the fragrance captures the elements of the film in a bottle.
"The movie was phenomenal at capturing the winter beauty of its setting, inspired by the fjords of Norway," said Ness. "For inspiration, I sat alone in the Norewgian mountains, taking in the spectacular scenery, the crisp clean air, pure white snow and glistening glaciers." 
The result of his excursion is a nuanced aroma.
"It was important to me to not only capture the essence of the Norwegian mountains and fjords, but to reflect the arc of the film's story. I wanted the scent to capture the emotions of the film." Ness added, "Frozen in a Bottle starts fresh, clean and powerful like the movie and develops into a soft, light and intoxicating fragrance evoking the film's heartwarming conclusion."
Frozen in a Bottle will be available for $70.00 for a 3.4 oz spray bottle, and $50.00 for a 1.7 oz bottle.
You may purchase it at Disney World/Epcot, Disney Cruise Lines and on these sites: www.disneystore.com & www.geirness.com.